Close your eyes and imagine an island where hidden coves reveal sapphire-blue seas that wash up on beautiful natural beaches. Imagine arcs of golden sand stretched out beneath vibrant, multicolored sunsets where you may experience a rare "green flash". Imagine a island that is rich in historical heritage, thriving with Caribbean vitality…a place where the only thing you need to be concerned with is deciding how to spend your next day in paradise. Now open your eyes and see Curaçao: the best-kept secret in the Caribbean.
Our adventure began April 20, 2013. Our group set out to Curaçao – from Nebraska, Florida, England, and California –  after a long year of anticipation:  anticipation to dive the beautiful reefs and discover what this island had to offer, as well as the anticipation of catching up with everyone. The trip to Curaçao is quite simple due to the fact that the island is large enough to support international scheduled flights. No puddle jumps to take on this trip.

Our group of 10 stayed at the Sandton Kura Hulanda Lodge and Beach Club. We were picked up promptly at the Hato International airport by the resort's hired taxi. Several group members decided to rent cars due to the fact that the resort rests near the most western part of the island. Although the resort does offer free transportation to and from Willemstad daily, the access to a private vehicle allows you the ability to come and go on your own schedule.  The drive from the hotel to town takes about 45 minutes.  Visit the big Centro supermarket on your way out of town to stock up on snacks and drinks for the room.  There are no shops within walking distance of the hotel.
Our rooms were scattered amongst the garden view area overlooking the beautifully landscaped pool. It was like our own private area to do whatever we wanted. The resort grounds are simply stunning. Wildlife is abundant amongst this beautiful tranquil setting offering plentiful photo opportunities. Please note that when visiting Curaçao you will need European adaptors for electricity. The rooms do have one 110 outlet in the rooms behind the desk but the remainder of outlets are 220 requiring adaptors. Each room had either a traditional 4 cup coffee pot or a hot water pot of sorts. Coffee was not provided in the rooms daily but was available in the Sundries shop located in the hotel lobby area for $1.45 USD. Our coffee drinkers purchased coffee and filters in bulk and shared amongst the group. The resort provided actual coffee makers to those who requested them. Although there have been varied comments on Trip Advisor about the resort, we feel that the probability of misunderstanding or culture indifference could be the common denominator in regards to bad and good posts. The staff at Kura Hulanda were more than accommodating when the request was presented in understood terms.
Our package included breakfast daily that was offered in buffet style between the hours of 0700-1030 am in the Watemula restaurant located just past the hotel lobby within clear view of the a beautiful natural beach brushed by the Caribbean ocean. Breakfast included a range from fruits, yogurts, cereals, breads, pastries, eggs, and other standard breakfast foods. Note, the buffet remained somewhat the same daily. The remainder of meals were on your own and were somewhat of a disappointment at the resort. The menus throughout the dining areas provided limited options for "healthy" dietary preferences. The resort offers many "American" options for meals. This was probably the only negative encounter we had with this resort. Several of our members are vegetarians and found themselves practically starving as they relied solely on the menu offerings within the resort. Once this was verbalized to the resort management, we were informed that "some options' were not listed on the menus. It literally took individuals talking to kitchen staff to produce acceptable options when eating at the resort.
Since we are on the subject of food, we have to look outside the box, outside the resort. There are several restaurants located within walking distance of the resort. We found a quaint little restaurant named Sol Food to be simply REFRESHING!  Sol Food offers a welcoming atmosphere and great food to please even the pickiest eaters. Sunshine and David host the most inviting atmosphere we encountered on the island. We have to post that David is a fantastic chef and makes a mean Lion Fish meal which is surprisingly wonderful. Lion fish have become a tyrant on the reef and have limited natural predators including the beautiful grouper. The Lion fish prey on the juvenile fish species and decimate our natural reef. The grouper have been over-fished causing a gross imbalance allowing the lion-fish to capitalize or thrive in a area they do not belong. Sunshine and David recognize this imbalance and offer the opportunity to experience this meal that some would refuse. Sunshine is such a wonderful soul and hostess who we will keep near and dear to our hearts. Keep in mind…Sol Food is only open Friday, Saturday, and Sunday so plan accordingly. OK enough on FOOD!
Diving? Man, where do we start? Our diving package was with Go West Divers and included daily boat dives as well as unlimited shore diving. The dive sites were very nice with abundant macro marine life and mostly healthy reef.  Conditions were good:  mostly calm seas, little or no current, very clear water.  We've never seen such abundant reef fish.  There were few large species.  We only saw 3 turtles and 1 ray, but the color and variety of the coral and the small species was incredible.  The only rain showers were light and did not stir up the bottom.  April seems like a really good time go.  Our max depth was about 75 ft, but on many of the dives we stayed at less than 60 ft – ideal for a group with mixed levels of experience.  The shore dives were spectacular with different experiences each time we ventured out. We found some areas plagued by human negligence but others pristine with wonder. Global Reef Roamers usually encounter something outside of "normal". Last year we encountered a Whale Shark where they were not frequently known. This year we encountered what seemed to be endless encounters of the "not frequently encountered" experiences. We shared our path with over 50 dolphin who found it necessary to escort us to our next dive site. We found ourselves encapsulated in many swarms of fish balls actively attempting to impersonate larger than life objects to fool the predators attracted to their spectacular displays. The ocean seemed to boil due to these massive displays of nature. Most sea captains admitted they have "never" encountered the masses of bait balls that we were experiencing on our dives. All of this was surrounded by a spectacular full moon assisting in the feeding frenzy eruption at every level. Our overall diving experience was wonderful. Go West Diving provided amazing Dive Masters, Boat Captains, Boats, and Facilities. Special thanks to our Go West crew Bryan, Bram, Sarah, Luis and Jennifer.
Seems that birthday celebrations have become part of our group norm. This year marked the 50th birthday event for two of our Global Reef Roamers. Timothy and Vanessa. We celebrated Tim's birthday on April 23rd as it naturally occurred on a sunset cruise provided by Pelican Boat Trips where we encountered the rare "green flash" sunset captured on film by Bryan Horne of Go West Divers.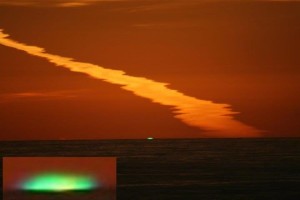 Pelican Boat Trips offered a relaxing cruise along the island coast providing priceless entertainment, drinks, snacks, and that occasional birthday cake when appropriate. Our celebratory events surrounded our trip as we embraced our two birthday divers. What a wonderful time to be together. Vanessa was celebrated on a wonderful night at Sol Food. Surrounded by friends, Vanessa encountered a wonderful surprise and celebration of her turning 50 in 2013 while at Sol Food.
Although we stayed in Westpunt, Willemstad cannot go un mentioned. It is like Amsterdam in the Carribean, with classic Dutch architecture painted in bright colors.  Frequent trips into town offered many opportunities to see or experience fishing communities, a historic defensive fort, a touch of Europe, and good duty-free shopping (take your passport). Free Kura Hulanda shuttles go to their sister hotel in town at 9:30am and return at 4:30pm. It is toWillemstad is the main port of Curaçao, with a big oil refinery in town. Although the pungent smell of the refineries is obvious upon entering Willemstad, the town is charming enough to endure it for a short time.  Cruise ships dock there often, but we didn't coincide with any.
Overall, our experience was wonderful. Great friends, great diving, great experiences. Global Reef Roamers encountered yet another wonderful adventure. Hugs and tears shed only to remember yet another adventure.