Why DIVE with US? Because we are passionate about our underwater world and have a love affair with diving. We have had so many amazing ADVENTURES and now we want to share them with you.
Planning your own scuba trip can be exhausting and even a little scary but it does not have to be.
You expect your scuba vacation to be perfect, and and it is our goal to make sure that happens! That's why we extensively review each and every dive location and resort before embarking on a new adventure. Although a dive trip is ultimately based on diving, we agree it shouldn't stop there. We seek destinations that offer spectacular diving as well as rich culture and hidden treasures. We are a "Dive With Us" operation so we seek out the BEST locations as well as the best package deals available. If our dates of travel do not coincide with your schedule, we can help you make the best choices for your scuba trip because we've either already been there or have a contact we trust.
Let our experience help you create your ULTIMATE Dive Trip!
Start your adventure today!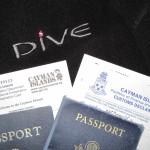 Grab your passport and pack your gear!
Come Dive with US!
AND always remember this…
If you fall in love with a scuba diver, this will be your life and we are just fine with that.
Video provided by PADI