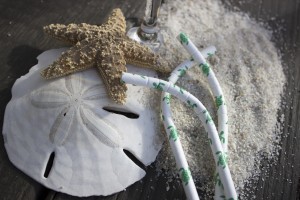 We support alternatives! Help stop single use plastic from entering our oceans and harming the marine life. "No straw please – unless it is Aardvark"
Order your Aardvark Paper Straws today and save 50% off orders $135 or more with code "GRR50" at checkout 
or
Save 15% off any order by using code "15OFFGLOBALREEFROAMERS" at checkout! 
Aardvark paper straws were introduced in 2007, primarily in response to a growing anti-plastic movement. Restaurants, hospitals and other services industries, the main buyers of plastic straws in the US, were forced to look for more sustainable, eco-friendly options 100% FDA food-grade approved, biodegradable and compostable.
Aardvark is the only company manufacturing paper straws right here in the USA. Not all straws are branded under the Aardvark name, so ensure your straw package says, "Made in the USA" to receive the safest paper straw on the market.
Because of excellence in quality and design, Aardvark is the only paper straw manufacturer with the ability to print NFL and NCAA branded straws. They offer all 32 NFL teams along with 32 of the best NCAA teams.
Aardvark is the only FDA-approved manufacturer of paper straws.  Customers can rest assured that our straws, unlike others, are safe in any drink.
Aardvark paper straws are made with patent-pending design Eco-Flex™, the first bendable paper straw. Thus offering a one-of-a-kind bendable paper straw that is not only safe for the environment but fun.
Aardvark paper straws contain 1/3 more material than competing straws, meaning they will last even longer in your drinks without degrading or getting soggy.
There's no getting around it: Plastic straws pollute. They don't break down in landfills, and they end up in our waterways. That's not the kind of legacy we want to leave for future generations. Every Aardvark product, from straws to cake pops, can be composted. And they are 100% biodegradable. In normal composting environments, it only takes about 45 to 60 days for Aardvark straws to decompose. And it only gets better…Aardvark gives back. When you purchase Sea Turtle straws from Aardvark, they give 15% back to sea turtle conservation, preservation, and research and raising awareness about the dangers of plastic pollution.
Credits The Plastic Pollution Coalition