PLEASE support Madison Stewart in her mission to save sharks. Click here to link to her website. Please read Madison's story and support her mission by sharing her story.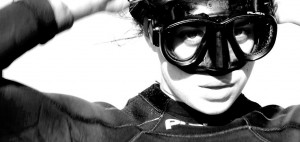 MADISON STEWART, 20
Underwater Filmmaker
PADI Divemaster
TDI Technical Diver
Ethical Advisor
Sea Shepherd shark director
Delinquent?
Watch "SHARK GIRL" sponsored by/on the Smithsonian Channel.  Madison is very passionate young activist who is all about saving sharks and our oceans. We will all be know the negative impacts if these beautiful creatures are continued to be hunted. This mindless destruction may soon result in extinction which will heavily impact the ocean's ecosystem. There are so many ways you can help stop this the needless killing. Please take a minute and listen to Madison's story.
MY WORLD by Madison Stewart "One planet, two worlds, one run by governments and deception, the other run by sharks… pick which one you will fight for?"