Global Reef Roamers proudly supports and uses Stream2Sea Body Care & Sunscreens!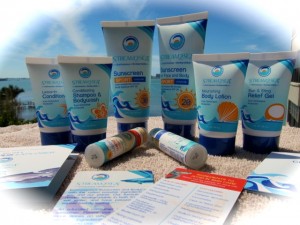 EcoConscious ♥ Biodegradable
The ONLY sunscreen that has been tested to be non-toxic to freshwater fish, saltwater fish, C. elegans & coral larvae
See our A-LINKS or visit S2S for more information and order YOURS today! When purchasing from Stream2Sea website, use coupon code "REEFROAMERS10" at checkout for 10% off your order! Thank you for protecting our streams, rivers, lakes, and seas!
Full size and sample sizes will be available soon GRR STORE!!!!